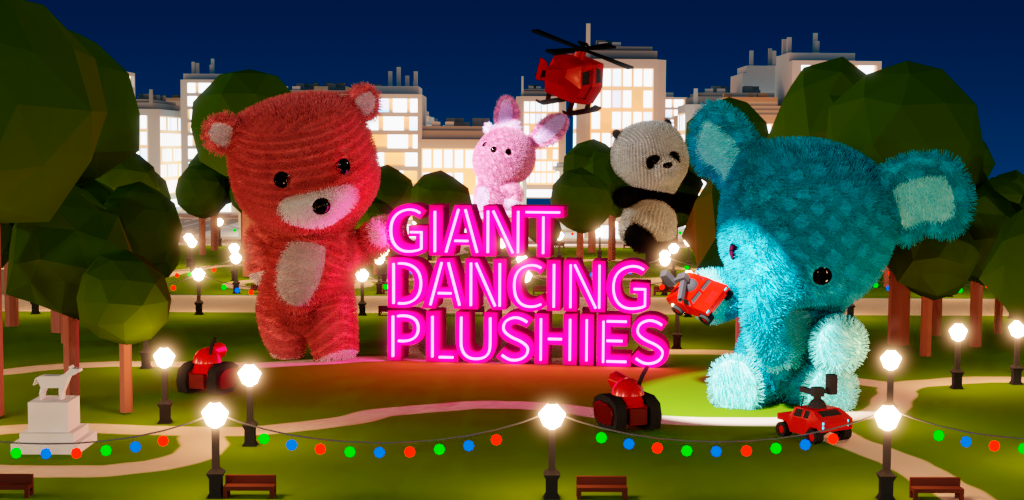 Giant Dancing Plushies is a light rhythm game rooted in the joy of simply dancing. Help your adorable peculiar music lover's Kaiju conquer the planet... dancing! 
Unlock your giant plushies, upgrade them with a bunch of abilities and make them unstoppable! Play fast missions or compete in infinite levels to get rewards, unlock places to go and get the resources to improve your deadly weapons of mass cuteness. You can dance with the in-game music or play it with any music source. Use the music rhythm as a reference to stay in a regular beat and feel the fun of dancing in any place with your favourite music! The perfect game companion for your music app.
"It's a game with some lovely colors and graphics and is also one of Pocket Gamer's highest-rated games this year so far on mobile. It's a fun, clean experience with no ads and the music is great as well. Here, we'll tell you a few things you should know about the cuddly dancing game." 
— Pocket Gamer — 
Published by Rogue Games
Pocket Gamer Gold Award Selection 2021
Game
chosen to inaugurate the Google Play Pass
service in exclusive
Game of the Day
 at Global level in Appstore
 Game Selected
 by Apple Editors Team
Rated
4.4/5
on
GooglePlay


Rated 
4.8/5
on
AppSore